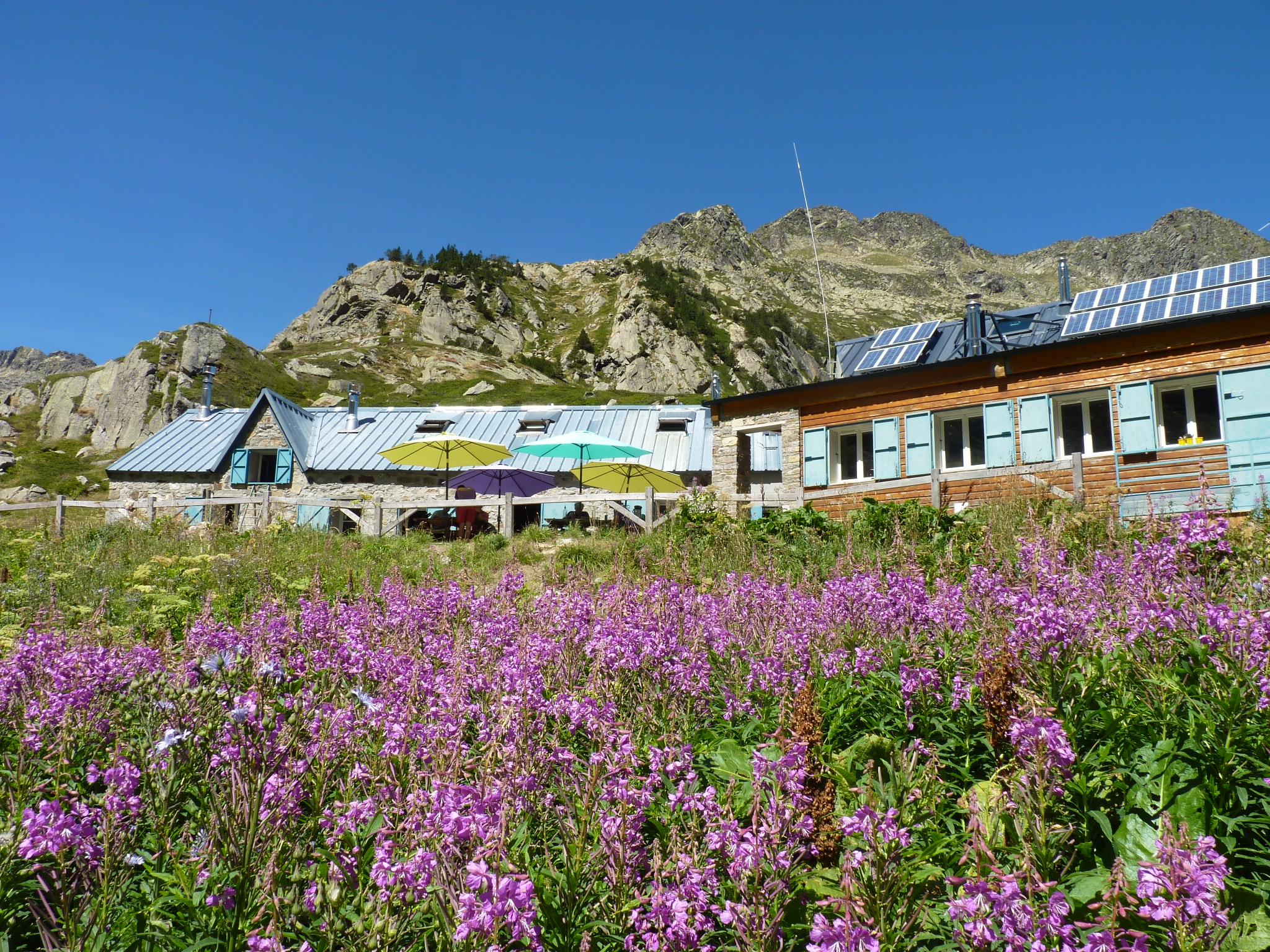 © ENTREPYR
En Beys
1970 m
Refuge has a year-round manager
Located in the heart of the Orlu National Wildlife Reserve, at an altitude of 1970 m, the En Beys refuge enjoys a particularly favorable position for exploring part of Haute-Ariège.
In addition to the many ponds (more than 30 within a radius of 4 km around the refuge), it is above all the diversity of the landscapes that characterizes this "border" between Ariège with its deep valleys and the Cerdan altiplane of the Eastern Pyrenees. On the route of the Tour des Pérics.
Whether you are a hiker, fisherman, climber, curious about fauna and flora (here protected) or more simply preserved mountain landscapes, we will be able to welcome you warmly and thus contribute to a precious moment of exchange with the mountains.
Technical spec.:
Municipality: Orlu
Property: Groupement Syndical Forestier et Pastoral Orgeix Orlu
Managed by: Sylvain Freche & Julien Militon
Phone/fax: +33561642424
Season: summer
Capacity : 70
Services:
Refuge with manager and with 70 places available
Shower
First aid kit
Leisureshoes
Meteorological data
Hot water
Meal service
Blankets
Webcam
Pub
Indoor WC
Sinks
Running water
Plugs
Defibrillator
HALF PENSION

Dinner

Night alone
(including tourist tax of 0.72€)

Individual
43 €
20 €
15.22 €
Group from 10 people
40 €
20 €
13.22 €
From 13 to 18 years old
36 €
18 €
€12.50
Child under 12 years old
29 €
12.5 €
€12.50
Child under 5 years old
10 €
5 €
€5.00
Unemployed, student, RSA (with card)
36 €
18 €
13.22 €
Schoolchildren and groups of children (schools, summer camps, etc.)
Contact us